Overview
Our employees are integral to the firm's culture of integrity, professionalism and excellence.
At Embassy REIT, we look to attract, hire and retain the brightest minds in the business, across a wide range of disciplines. Our employees' passion for their work and commitment to their clients have helped us become one of the most respected and trusted partner for some of the largest corporates in the world.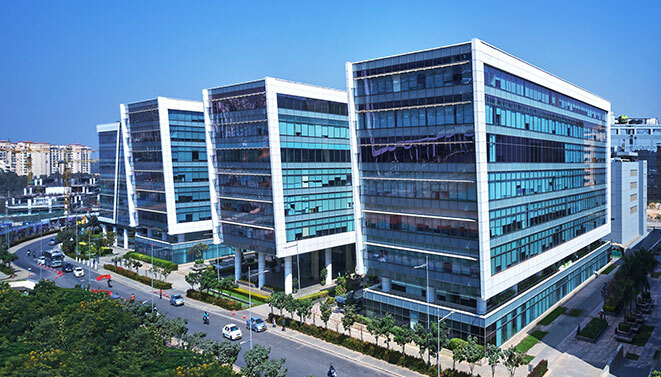 why join embassy?
We encourage independent thinking and reward initiative, while providing new skills, training and mentoring to help our people grow professionally. Our global business platform and brand reputation provide an unparalleled launch pad for your growing career.
Awards and Accolades
Embassy REIT is recognized for being a market leader in creating pioneering and sustainable workspaces. The company has received several awards over the years for achieving excellence in the field of commercial real estate. These are some of the major awards Embassy has received over the years.
View All
Golden Peacock Award for Operational Health and Safety 2022
Received 4 awards at IWBI 2022
People First Award
WELL Concept Leadership Award (Water)
Well Concept Leadership Award (Movement)
Advancing Health in ESG Leadership Award
2022 Asia Property Awards
'Best Commercial Landscape Architectural Design' for Embassy TechVillage - Central Garden at the Asia Pacific level
2022 Asia Property Awards
'Best Operational Office Portfolio' (India) award
2022 Asia Property Awards
'Best Mixed-Use Development' for Embassy Manyata Business Park - Front Parcel Development at the Country level (India)