Embassy 247 is one of our premium Grade A city-centre office buildings located at Peripheral Business District of Vikhroli on an arterial road (LBS Marg) between Mumbai's two major highways – The Eastern Express Highway and The Western Express Highway.
---
Key Statistics
2009 Year of commencement

7.27 acres Site area

1.2 msf Leasable area

₹18,684 mnMarket value

1.2 msf Completed area

95% Occupancy

26 Occupiers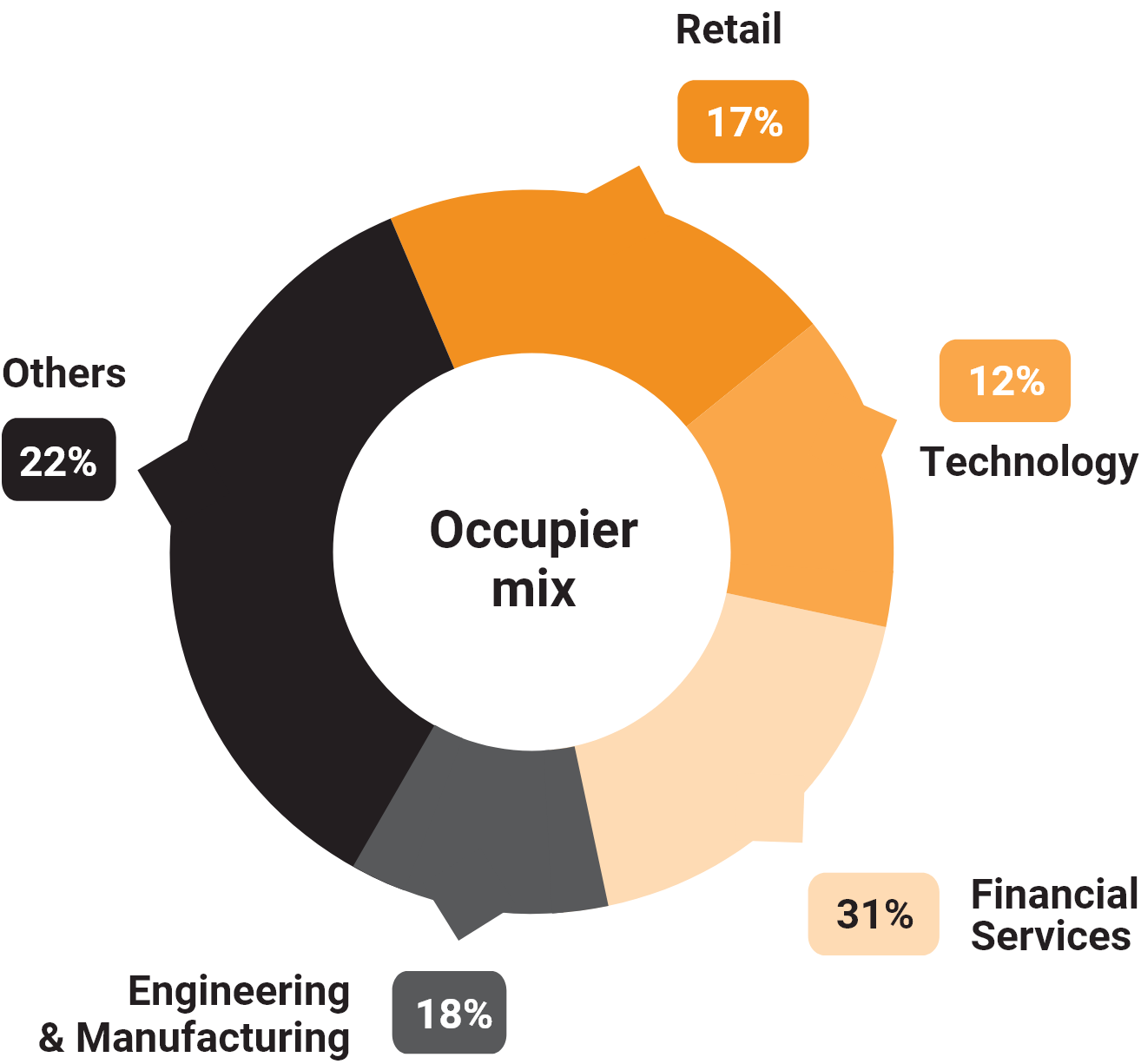 *All data as of Jun 30, 2023
Location
Embassy 247 is a Grade A city-centre office building located at Peripheral Business District East submarket on one of Mumbai's major arterial roads, midway between two major suburban railway stations with easy access to Eastern and Western Express Highways. Embassy 247 is an emerging location for corporates because of its organized infrastructure and proximity to residential areas. This is a key factor considering the ease of commute for employees.
Green Campus
At Embassy 247, Mumbai we have launched various projects to make our campus environment-friendly:
Rainwater harvesting with 4 recharge pits

Organic waste convertor with a capacity of 800 kg/day

60% of total energy consumed at Embassy 247 is obtained from renewable sources through the 'Green Power Tariff Initiative'

Upgraded to LED fixtures and mitigate 24 metric tons equivalent of carbon emissions at Embassy 247

Overall sewage treatment plant capacity of 400 KLD

Recycling and waste management initiatives:

Recycled water used for flushing & gardening

E-waste handed over to an authorized agency

Roof top solar capacity of 525 kW

Recycled 58% of our total water withdrawal during FY2023

Implemented a butterfly garden and dog feeding area inside Embassy 247 park
Master Plan
The state-of-the-art infrastructure at Embassy 247 spread across an area of 1.2 msf with an extensive upgrade has led to this office space being repositioned as a new-age corporate destination.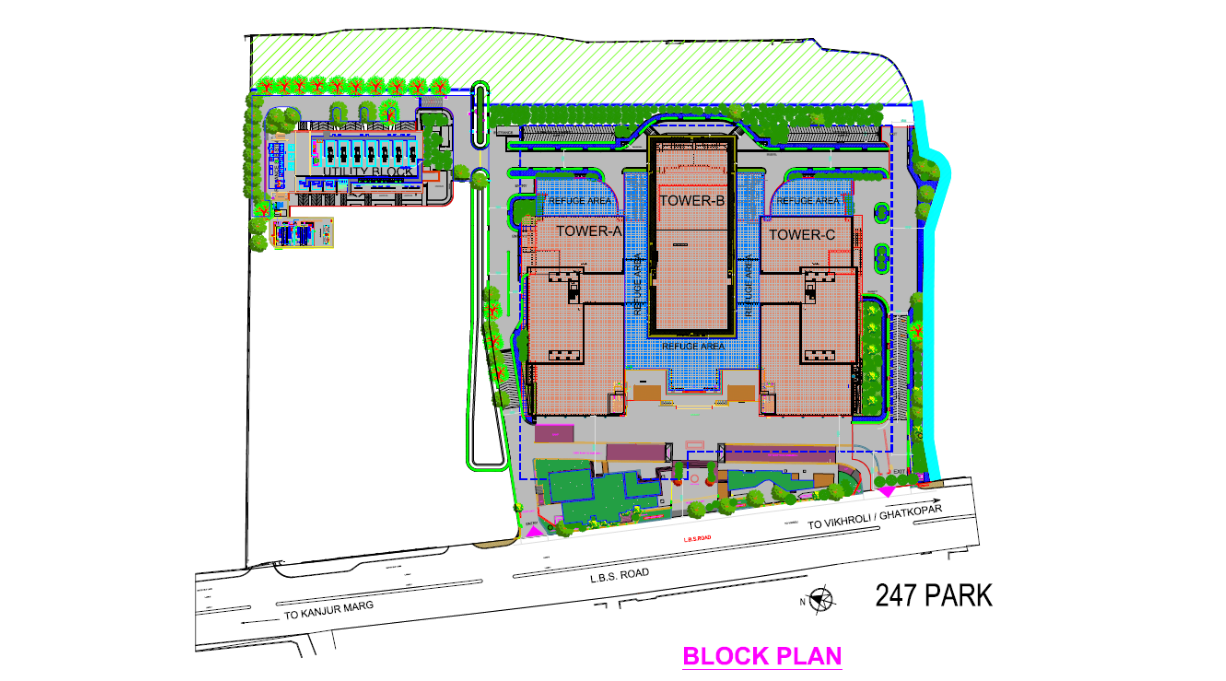 Office Space Availability
Premises
Area
Status
Floor
Timeline

NON - SEZ

Tower B
16,612 sq. ft.
Furnished
10th Floor
Immediate
Tower B
28,958 sq. ft.
Warm shell
8th Floor
Q4 2020
Tower B
29,365 sq. ft.
Warm shell
3rd Floor
Immediate
Tower C
36,278 sq. ft.
Warm shell
10th Floor
Q4 2020
Tower C
36,278 sq. ft.
Warm shell
9th Floor
Q4 2020
Tower C
18,531 sq. ft.
Warm shell
6th Floor
Immediate
Tower C
35,690 sq. ft.
Warm shell
4th Floor
Q4 2020
Contact Us
Address
Embassy 247
LBS Marg, Vikhroli (W)
Mumbai, Maharashtra.


+91 80 4722 2222