FIFC is one of our finest Grade A city-centre office buildings, and is located in the BandraKurla Complex (BKC) that has emerged as the financial hub of India's commercial capital.
---
Key Statistics
2012 Year of commencement

1.99 acres Site area

0.4 msf Leasable area

₹13,941 mnMarket value

0.4 msf Completed area

91% Occupancy

8 Occupiers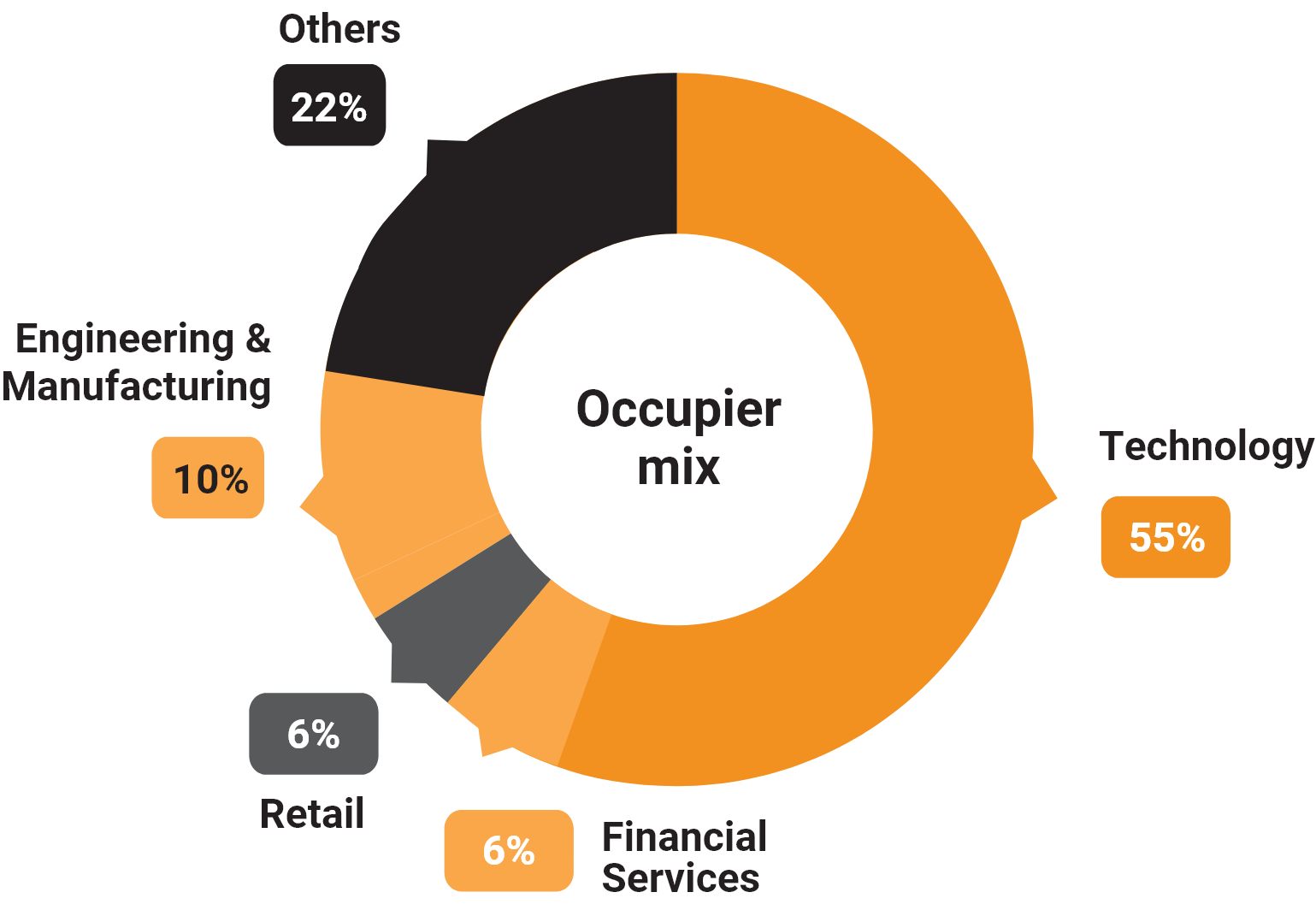 *All data as of Jun 30, 2023
Location
The First International Finance Center is an iconic Grade-A city center office building located in Bandra Kurla Complex (BKC), Mumbai, one of the most prominent office districts in the country. BKC has emerged as Mumbai's financial hub due to its proximity to the city's airport and the suburban rail networks. It houses the front offices and corporate headquarters of various banks and commands some of the highest rents. It has well-planned infrastructure, connectivity to residential hubs and availability of state-of-the-art office space.
Green Campus
At First International Finance Center, Mumbai, our eco-friendly initiatives are as follows:
Rainwater harvesting

facility with a

capacity of 150 kl

Organic waste convertor with a capacity of 500 kg/day

68% of total energy consumed is obtained from renewable sources through the 'Green Power Tariff Initiative

Upgrading to LED fixtures reduced consumption by 1,188 kWh monthly

Overall sewage treatment plant with a capacity of 275 KLD

Recycling and waste management initiatives:

Recycled water used for flushing & gardening

Waste materials & used filters sent to MPCB

E-waste handed over to an authorized agency
Master Plan
The property is a sought-after commercial space with superior design, institutional management, marquee occupants, efficient floor plate and the availability of contiguous stacks and F&B options.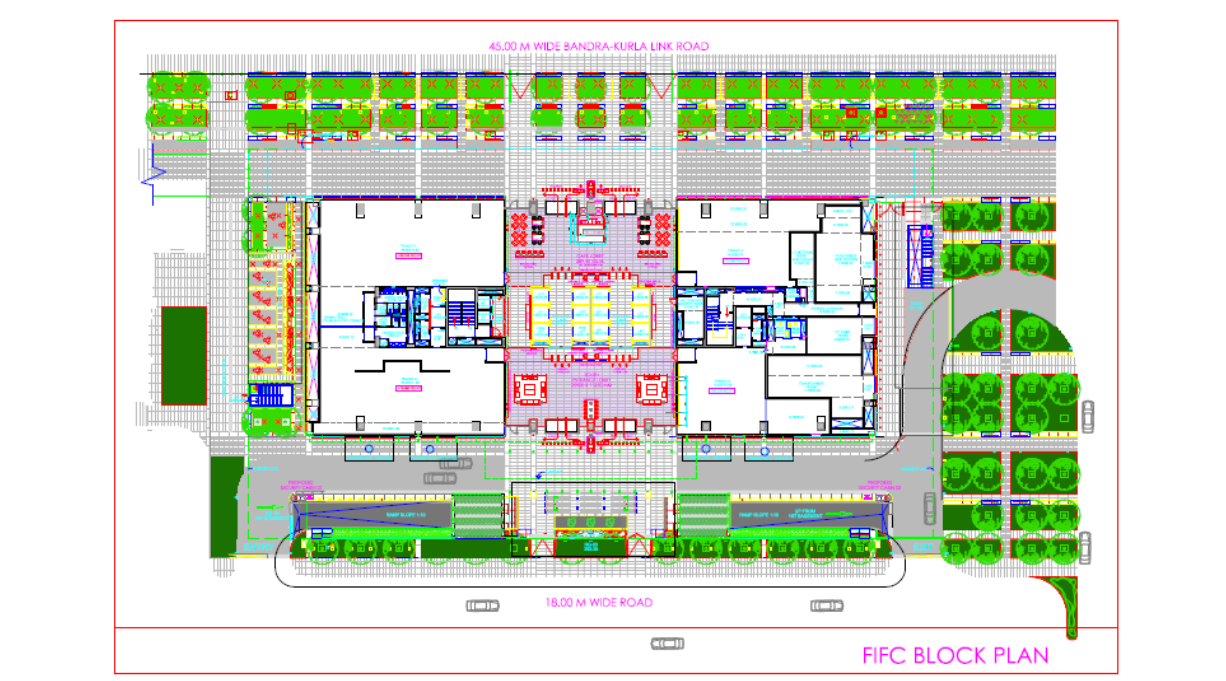 Office Space Availability
Premises
Area
Status
Floor
Timeline

NON - SEZ

FIFC
18,640 sq. ft.
Warm shell
4th Floor
Immediate
FIFC
61,497 sq. ft.
Warm shell
2nd Floor
Immediate
Contact Us
Address
First International Finance Center
G-Block, Bandra Kurla Complex road,
Bandra Kurla Complex,
Mumbai, Maharashtra,


+91 80 4722 2222