Disclosures under Regulation 62 of the Securities and Exchange Board of India (Listing Obligations and Disclosure Requirements) Regulations, 2015
Vikas Telecom Private Limited is a private limited company incorporated under Companies Act, 1956 on May 29, 1992, having its registered office at Royal Oaks, Embassy Golflinks Business Park, Off Intermediate Ring Road, Bengaluru 560071, Karnataka, India.
The Company has constructed office buildings forming IT SEZ and Non SEZ parks in Bengaluru, that serves as essential corporate infrastructure to multinational tenants. The operations of the Company comprise of real estate developments, leasing of commercial real estate and maintenance of the buildings.
Vikas Telecom Private Limited owns 6.2 msf of completed office property, approximately 1.9 msf of under construction area and 518 proposed hotel keys along with associated common area maintenance services in the business park named Embassy TechVillage ("ETV") located on Outer Ring Road, Bengaluru.
Mr. Jitendra Virwani
Nominee Director
Mr. Jitendra Virwani is the Chairman and Managing Director the Embassy group of companies, including the Embassy Sponsor. He is also the Founder of the Embassy Sponsor. He has over 25 years of experience in the real estate and property development sector. He is a fellow of the Royal Institution of Chartered Surveyors and a member of the Equestrian Federation of India.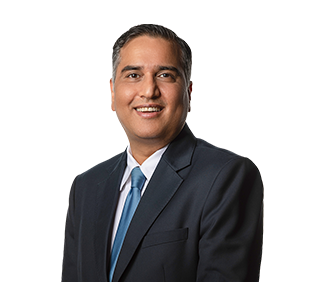 Mr. Raghu Sapra
Nominee Director
Mr. Raghu Sapra holds a diploma in Hotel Management and Catering Technology from the Institute of Hotel Management, Mumbai. He has over 22 years of experience in the hospitality sector and has worked with reputed international hotel brands like Radisson, Hyatt, Marriott and Hilton. Prior to his role in Embassy REIT, he worked for 5 years with Hilton, and his last role with them was as General Manager of Hilton Mumbai.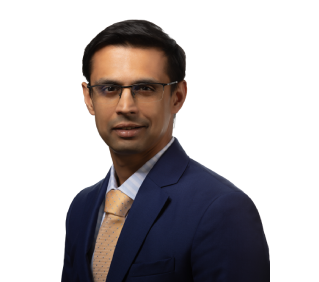 Mr. Aravind Maiya
Nominee Director
Mr. Aravind Maiya has over 22 years of experience in real estate, capital markets, audit and consulting. Aravind was the Chief Financial Officer at Embassy REIT from May 2019 to May 2022, and played a pivotal role in driving the growth of India's first listed REIT. He re-joins Embassy REIT from Tata Realty, where he was the Chief Financial Officer overseeing the finance and tax functions as well as investor relations. He was also actively involved in the strategic growth initiatives with the CEO.
At Embassy REIT, Aravind was a core member of the management team and was responsible for the finance, legal and compliance functions. Prior to that, he was Partner at BSR & Associates LLP, where he specialised in commercial real estate across audit, assurance and capital market transactions including listed companies.
Aravind holds a bachelor's degree in commerce from Bangalore University and is a member of the Institute of Chartered Accountants of India.
Mr. Donnie Dominic George
Nominee Director
Mr. Donnie Dominic George is a Law graduate from Gujarat National Law University and has more than 12 years of experience. In his prior assignment, he was working as Vice President with the Lodha Group, where he was heading the Non-Litigation Cell and was responsible for all non-litigation legal mandates and consumer litigation. He has also worked with Bharucha & Partners as a Senior Associate handling Mergers & Acquisitions, Foreign Direct Investment and General Corporate, Regulatory, and Banking & Finance segments for their clients. In his current role at Embassy Office Parks Management Services Private Limited, he is supporting the senior management on the legal, compliance and regulatory framework, and acts as a business legal partner.
Contact information of the designated officials of the listed entity who are responsible for assisting and handling Investor Grievances.
Email address for Grievance redressal and other relevant details
Name of the Debenture Trustee with full contact details
'Series I'
Catalyst Trusteeship Limited
Address: GDA House First Floor, Plot No.85 S.No. 94 & 95, Bhusari Colony (Right) Kothrud, Pune 411 038, Maharastra, India.
All credit ratings obtained by the entity for all its listed Non-Convertible Securities, updated immediately upon any revision in the ratings
Series I
"CRISIL AAA/Stable"

Credit Rating Letters
Series I – Credit Rating