Embassy Oxygen is located close to the Noida-Greater Noida Expressway. The property is one of the city's largest office parks and one of the two SEZ parks in its submarket, complete with architectural brilliance, excellent connectivity and easy availability of STEM talent.
---
Key Statistics
2011 Year of commencement

24.83 acres Site area

3.3 msf Leasable area

₹22,809 mnMarket value

2.5 msf Completed area

0.7 msf Development area

67% Occupancy

7 Occupiers
*All data as of Jun 30, 2023
Location
Embassy Oxygen is a Grade A office park in Noida, located in close proximity to the Noida-Greater Noida Expressway. The property is among the largest office parks in the city and one of only two SEZ park in its submarket with excellent infrastructure, easy access to talented individuals and brilliant connectivity.
Green Campus
At Embassy Oxygen, Noida we have introduced many initiatives to make our campus environment-friendly:
Rainwater harvesting capacity of 400KL and 9 harvesting recharge pits

Organic waste convertor with a capacity of 1250 kg/day

Overall sewage treatment plant capacity of 1200 KLD

STP treated water was used for construction at Tower 1

Procured 1,500 kL of treated water from the Greater Noida Industrial Development Authority (GNIDA) to replace the normal tanker water and achieved water savings of 47%.

Recycling and waste management initiatives:

Solar streetlights installed inside the campus

E-waste is handed over to an authorized agency

Treated water used for flushing & gardening

Planted more than 300 plants of 75 diverse species
Master Plan
The park is spread across an area of 24.83 acres with 3.3 msf of leasable area with seven fully occupied towers, one under construction tower and a further 0.7 msf of proposed development.
Explore Embassy Oxygen One
Office Space Availability
Premises
Area
Status
Floor
Timeline

SEZ

Tower 2
22,710 sq. ft.
Warm shell
7th Floor
Immediate`
Tower 2
177,917 sq. ft.
Warm shell
3rd to 6th Floor
Immediate
Tower 2
23,905 sq. ft.
Warm shell
Unit 2 -2nd Floor
Immediate
Tower 2
19,365 sq. ft.
Warm shell
Unit 1 -2nd Floor
Immediate
Tower 2
36,719 sq. ft.
Warm shell
1st Floor
Immediate
Tower E
28,355 sq. ft.
Fitted out
3rd Floor
Immediate
Tower E
28,270 sq. ft.
Fitted out
2nd Floor
Immediate
Tower C
27,237 sq. ft.
Warm shell
1st Floor
Oct 2020
Tower C
26,096 sq. ft.
Warm shell
Ground
Oct 2020
Multi Cuisine
Food Outlets
Central Air Handling Units On Each Floor
Ongoing Projects - Embassy Oxygen
Developing the business workspace following tenant choice
At Embassy Oxygen Tower 1, we are building 0.7 M sft of commercial office space. This project will boast an efficient floor plan that will entail a central core area with an all-round glass façade, maximizing day light entry. Once the project is finished, it will mark the completion of the entire business park development with 100% operational assets.
Perspective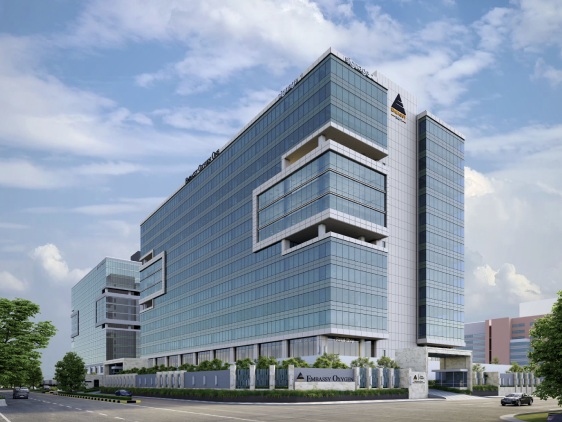 Current Development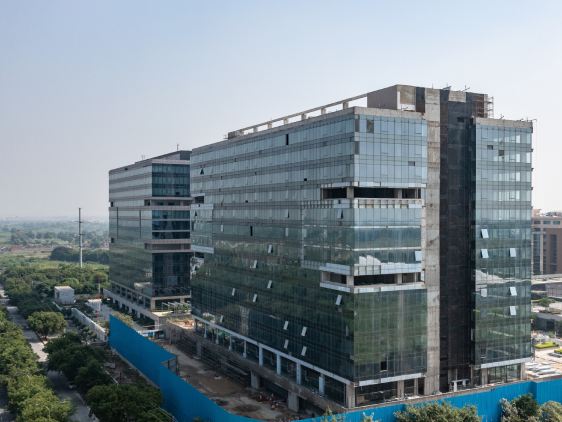 Contact Us
Address
Embassy Oxygen
Plot No. – 07, Sector 144,
Noida, Uttar Pradesh, India


+91 98 1043 7070