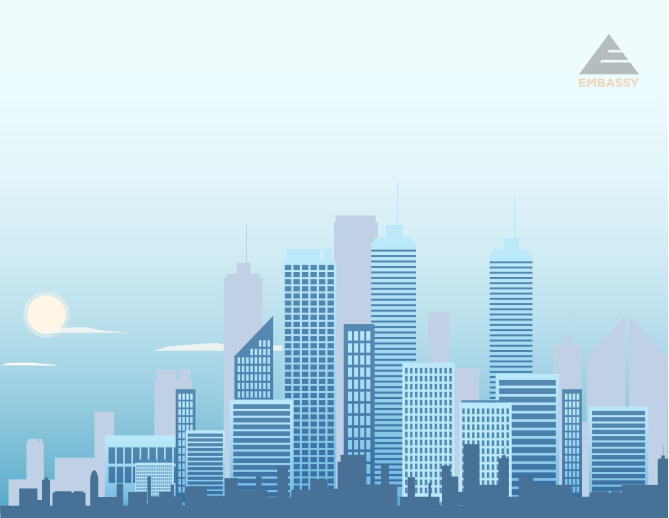 Bengaluru, August 30, 2019
Embassy Office Parks REIT (Embassy REIT), India's first publicly-listed REIT, announced today that the trading lot size for Embassy REIT on the Indian stock exchanges will be reduced to 200 units from 400 units. The announcement follows the recent notification by Bombay Stock Exchange (BSE) and National Stock Exchange (NSE) on August 29, 2019 on the reduction of trading lot size.
The reduction in lot size will take effect from September 30, 2019.
Commenting on this regulatory change, Michael Holland, CEO, Embassy REIT, said, "We commend this proactive initiative by the regulator and stock exchanges. The reduction in lot size, coupled with Embassy REIT's strong performance since listing, will increase retail participation in what is arguably India's finest office portfolio."
About Embassy Office Parks
Embassy Office Parks is India's first and only listed REIT. The REIT comprises 25 million square feet (msf) of completed and operational commercial properties across India. With approximately 8 msf of on-campus development in the pipeline, the total portfolio spans 33 million square feet across seven Grade A office parks and four city-center office buildings in India's best performing office markets of Bengaluru, Mumbai, Pune and the National Capital Region (NCR). The portfolio is home to over 160 blue chip corporate occupiers, and comprises 75 buildings with strategic amenities, including two completed hotels, two under-construction hotels, and a 100MW solar park that supplies renewable energy to park tenants.
For more information please contact:
Ritwik Bhattacharjee
Head - Capital Markets & Investor Relations

: ir@embassyofficeparks.com

: +91 80 3322 2222