Embassy Office Parks REIT announces the successful placement of Embassy REIT Series I Non-Convertible Debentures ("NCDs") 2019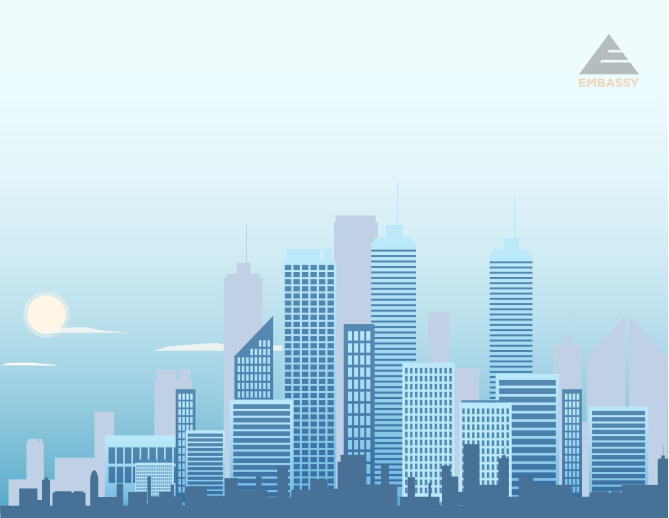 Bengaluru, May 3, 2019
Embassy Office Parks REIT ("Embassy REIT"), India's first listed real estate investment trust, announced today that it has successfully priced and allotted by way of a private placement Rs. 30 Billion (Indian Rupees Thirty Billion Only) of rupee-denominated, listed, rated, secured, redeemable and non-convertible debentures. The NCDs will be listed on the Wholesale Debt Market of the Bombay Stock Exchange Limited ("BSE"). The debentures,EMBASSY REIT Series I NCD 2019, carry a face value of Rs. 1,000,000 (Indian Rupees One Million Only) with yield to maturity of 9.4% and will mature in June 2022 (specifically on the expiry of thirty-seventh month from the Deemed date of Allotment). Rating agency CRISIL has assigned a rating of "Provisional CRISIL AAA/Stable" to Embassy REIT Series I NCD 2019. Embassy REIT intends to use the proceeds from the issue to repay its existing debt and for general corporate purposes.
Transaction Background
The transaction is in line with the overall financing plan disclosed in the Final Offer Document related to the Initial Public Offering of Units that Embassy REIT filed with the Securities and Exchange Board of India (SEBI) on March 27, 2019. On April 23, 2019, the Debenture Committee of the Board had approved the issue of the debentures aggregating Rs. 36.5 billion (Indian Rupees Thirty Six billion Five Hundred million) in two tranches. On May 3, 2019, the Debenture Committee of the Board approved the allotment of the Tranche A debentures aggregating Rs.30 billion (Indian Rupees Thirty billion). J.P. Morgan Chase Bank, Kotak Mahindra Bank Limited and Morgan Stanley India Company Private Limited served as joint structuring advisors on the private placement to Embassy REIT.
About Embassy REIT
Embassy REIT owns and operates a 33 million square feet (msf) portfolio of seven Grade A office parks and four city-center office buildings in India's best performing office markets of Bengaluru, Mumbai, Pune and the National Capital Region (NCR). Embassy REITs' portfolio has 24.8 msf completed by area, runs at 95% committed occupancy as of December 31, 2018 and hosts many of the world's leading companies as tenants. The portfolio also comprises strategic amenities, comprising two completed hotels (including the Four Seasons hotel at Embassy One), two under-construction hotels, and a 100MW solar park supplying renewable energy to park tenants.
Investor Contact
Ritwik Bhattacharjee
Head - Capital Markets & Investor Relations

ir@embassyofficeparks.com