Embassy Office Parks Partners with Four Seasons Hotels & Resorts to launch Four Seasons at Embassy One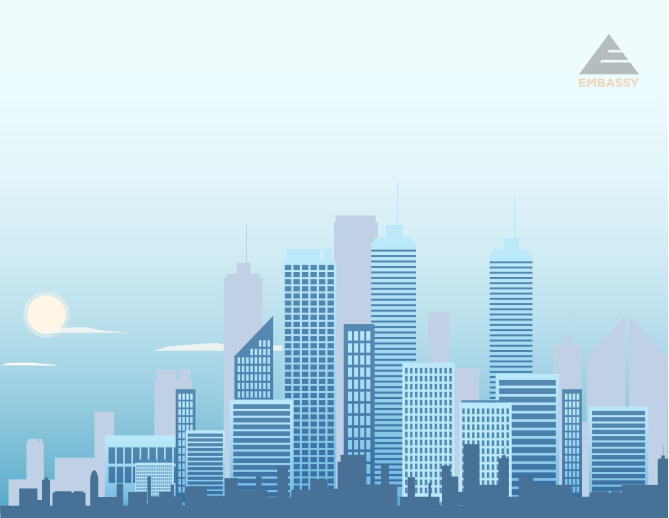 Bengaluru, May 1, 2019
Embassy Office Parks, India's first Real Estate Investment Trust (REIT), announced today the opening of the Four Seasons Hotel at its Embassy One complex in Bengaluru.
Mike Holland, the CEO of Embassy Office Parks, said:
"We are delighted to announce that the Four Seasons hotel project at Embassy One has been successfully completed and is commencing full operations on May 1, 2019. The Four Seasons brand is synonymous with world-class hospitality, and Embassy Office Parks is proud to partner with Four Seasons Hotels & Resorts to deliver the Four Seasons product to our thriving commercial portfolio. We believe that, with its location advantage and convenience coupled with the high quality service it will provide, the Four Seasons at Embassy One will set a new benchmark in hospitality in India. "
The 230 key hotel is India's second Four Seasons hotel, and is a core component of the Embassy One commercial complex that is situated on the main arterial road between Bengaluru's Central Business District (CBD) and its international airport. In addition to the hotel, Embassy One comprises a small-format office building totalling 250,000 square feet, as well as ancillary retail amenities.
About Embassy Office Parks
Embassy Office Parks is India's first Real Estate Investment Trust (REIT). The REIT owns and operates a 33 million square feet (msf) portfolio of seven Grade A office parks and four city-center office buildings in India's best performing office markets of Bengaluru, Mumbai, Pune and the National Capital Region (NCR). Embassy Office Parks' portfolio has 24.8 msf completed by area, runs at 95% committed occupancy as of December 31, 2018 and hosts many of the world's leading companies as tenants. The portfolio also comprises strategic amenities, including two completed (including the Four Seasons hotel at Embassy One), two under-construction hotels, and a 100MW solar park supplying renewable energy to park tenants.
Media Contact
Ritwik Bhattacharjee
Head - Capital Markets & Investor Relations
Embassy Office Parks Management Services Private Limited

ritwik.b@embassyofficeparks.com