A strong debut amidst global volatility
The months prior to the REIT's listing in April 2019 were turbulent. The final quarter of 2018 saw a flight of capital from Emerging Markets and a significant downturn in markets across the globe. While we witnessed a bounce back in 1Q 2019 in international and Indian markets, we saw increasing escalations on matters of global trade particularly between the US and China.
Notwithstanding that backdrop, our IPO in March 2019 for `47.5 billion (c.$680 million) was oversubscribed 2.6 times. After a successful listing, investors continued to see value in our business. With 25% total returns since listing on April 1, 2019, Embassy REIT outperformed both the Sensex and the BSE Realty Index as well as numerous REIT benchmarks globally.
25
%
Total returns since listing
`
19
billion
Distributions to Unitholders
Consistent Performance and Distributions in FY2020
Over the last year, the markets understood and appreciated the simple model on which Embassy REIT is established. Predictable and sustainable cash flows generated under long-term contracts from international corporations located in high quality office assets in India's leading commercial centres provide a clear line of sight to the embedded rental growth within the Embassy REIT portfolio.
Additional avenues for growth include expansion in leasable area due to lower risk on-campus development and, given the strength of our balance sheet, the potential to add properties through third party acquisitions.
When combined with our experienced and proven management team, all working under a strong governance framework, one can understand why the REIT has resonated strongly with investors.
In FY2020, we:
Achieved our highest absorption in previous five years, with c.2.4 msf new leases signed with 25+ occupiers, 53% re-leasing spreads on c.1.1 msf of re-leases and 19% renewal spreads on c.600k sf of renewals during the year
Achieved c.12-15% contractual escalations on c.5.5 msf leased area from 50+ occupiers
Delivered c.1.4 msf of new development, ahead of schedule, of which c.62% is already committed
Launched the Four Seasons hotel in May 2019, which achieved break-even occupancy in January 2020, prior to travel restrictions from COVID-19 pandemic; and
Acquired c.0.6 msf of leasable area upon completion in June 2023 at c.9.25% yield. This land parcel is located within the overall Embassy Manyata campus, which is our key asset in Bengaluru
Hence, our core business proposition of predictable, low volatility cash flows and quarterly distributions has delivered a strong performance in FY2020 – a record 2.4 msf in new leasing, 15% y-o-y growth in NOI, early delivery and healthy pre-commitments on our 1.4 msf on-campus development, all of which culminated in full year distributions of `18.8 billion (c.$250 million) for our Unitholders.
Regular distributions are the REIT's foremost priority. Our quarterly payout through FY2020 speaks to the financial discipline that we employ to maintain and grow operating income, control costs and pass on value to Unitholders.
Navigating COVID-19
Notwithstanding this strong set of results for FY2020, our full focus now is on our business today and the year ahead given the challenging external environment which has enveloped global and Indian markets since the COVID-19 outbreak.
In India, COVID-19 started to emerge as a potentially significant business disruptor in late February' 20. We entered this crisis in a position of great strength, the result of years of prudent and proactive management of the business.
We were aided in FY2020 by continued positive demand-side factors with record leasing across India in 2019, where over 49 msf of net absorption reflected the continued growth in the demand from technology linked global captive centers. The continued strong demand left many of our own sub-markets with single digit vacancies. Since early 2020, it is also clear that competing supply has fallen, and this trend will continue through 2020, which of course enhances our own competitive position in the market.
At our portfolio level, our strong balance sheet, ample liquidity, the long term lease contracts with our 160+ corporate office occupiers, the strong relationships and trust we have built with them over the years and our first class on-ground operations teams across the country all contribute to the resilience of our platform, and surely that resilience will be required over the coming year.
Since the outbreak and subsequent lockdown by government, our focus has been to facilitate business continuity for our occupiers operating critical services from our parks and ensuring the health, safety, and well-being of all our stakeholders. Our parks remained open for business to support the core business functions of our occupiers throughout the national lockdown within the parameters laid out by the Central Government and the multiple States in which we operate. The many accolades from our occupiers reflect the hard work and unwavering commitment of our on-ground teams. We acknowledge and sincerely thank all our front-line employees and service providers for their efforts to date.
While our rental collections since the outbreak of the pandemic are encouraging and remain healthy at over 90% demonstrating the resilience of our office business, we recognize that we are still in early stages of this global business disruption. There is uncertainty, many views, and speculative comments about potential impact of issues such as social distancing, work from home, workplace de-densification, business travel reductions, liquidity squeeze, and so on. In addition, we are still operating in a restricted environment even today, and it is difficult to estimate with a reasonable level of certainty as to how long the current challenges will persist. However, amid this uncertainty, we have a positive view on several areas:
Firstly, the office market will witness a significant reduction in the densities of the workplace, given the increased priority to employee wellness. Some of this de-densification, but certainly not all, will be offset by more flexible work styles including work from home. The work from home experiment in India has delivered in this crisis but our recent interactions with many corporate occupiers lead us to a preliminary assessment that while the industry may see more flexibility in employee work styles, the total business environment which Embassy REIT provides to its occupiers and their employees cannot, in India, be replaced by solitary work from home measures.
Our conclusion is that workspaces will, more than ever, be the venue for building company culture, collaboration, training, and teamwork. The workplace for the young Indian workforce provides a social, professional and community space as well as the necessary physical and digital infrastructure and productive environment which is so often lacking at home. We are not alone in our view that we will see demand shifting to higher quality, lower density workspaces in the coming years. This aligns well with our overall product offering and strategy: the total business ecosystem.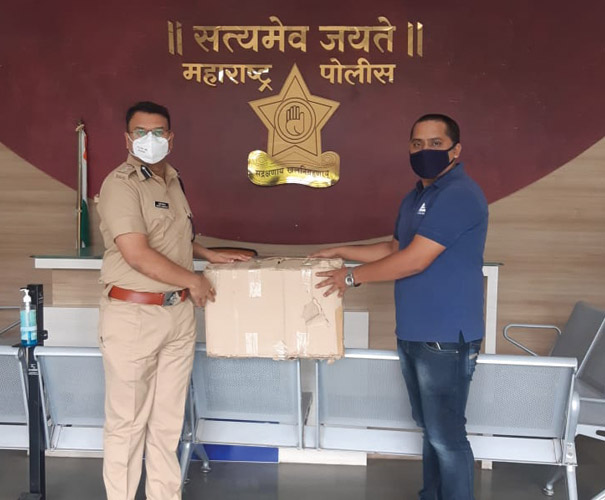 Secondly, it is clear that a sector which is shining in the COVID-19 world is technology – as a facilitator of new lifestyles – and, as we have highlighted in the past, our existing portfolio continues to be around 50% technology occupier focused. We have a positive bias to India's leading tech city, Bengaluru, further enhancing the resilience of our business in times such as today.
Technology companies are the fastest growing businesses in the world and accounted for most of the new leasing in many markets including USA and India in 2019. With over two million students graduating each year in Science, Technology, Engineering and Mathematics, India leads in STEM talent for technology assignments and the cost is also favorable here relative to the rest of the world. It is because of this tech talent that, in 2019, India absorbed more office premises than any other national market in the world. Further, Bengaluru, which is our key market, continues to be the #1 location in Asia for technology occupiers. Hence, we underline our previously articulated message – we have a bias to the right sector, the right product, and the right markets in India.
A third point of certainty, is that our business is focused on delivering best-in-class office premises and amenities to the best corporations globally and in India, that we entered this phase with record office demand and low vacancies, and we foresee a dramatic tightening of new supply. Our core customer base operates here in India because this remains the global hub for technology talent. This, and the fact that India continues to have a significant employee cost advantage and affordable rentals, has not changed. In fact, again, technology has become even more important to the functioning of the global economy and consequently, many technology companies are prospering in this environment.
Over the coming months, as we start to emerge from this pandemic, we believe that this phase will result in continued consolidation in the Indian office market, considerable reduction in annual supply and a higher market share for high-quality institutional landlords in India such as Embassy REIT.
In the meantime, we remain committed to our business strategy - delivering total return through regular and predictable quarterly distribution supplemented by growing NOI and underlying value through various accretive growth initiatives including potential acquisitions.
The value of community and people
At Embassy REIT, we are playing a proactive role in driving sustainable growth and empowering the communities that we operate in. To this end, we are embracing solar energy across our Bengaluru properties and are undertaking several measures to positively influence communities with a focus on education, sanitation, healthcare, and hygiene, among others.
In relation to our people, I am delighted to lead a world class group of professionals at the REIT. At Embassy REIT, we focus on attracting and retaining the best talent by fostering a work culture built on responsibility, accountability, and collegiality. I express my gratitude to our employees at the REIT manager for making this a successful year, and I recognize each one of them for his or her contributions.
Finally, I thank our Unitholders for supporting us over the course of this year. I can assure you the REIT is well equipped to navigate the current crisis and emerge from it to further build on the strong foundation of our first year as India's only listed REIT.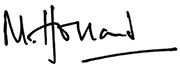 Michael D Holland